Buy Online | Deliveries on wed / thu or fridays | To all Portugal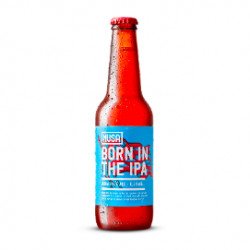 Cerveja Artesanal Born in the IPA
330mL
MUSA
EAN: 5600155440116
Ingredient: Craft Beer
Product Description:
Esta cerveja é a bandeira da nossa revolução. India Pale ou Morte! Vai causar muitos amargos de boca.

NOTAS DE PROVA
Cor laranja, ligeiramente turva. Sabor amargo mas equilibrado com notas complexas de citrinos (toranja), manga e melão.



INGREDIENTES
Água, puro malte de cevada, lúpulo e levedura.

COMBINAR COM
Cozinha indiana, tailandesa, mexicana e/ou pratos fortes tradicionais portugueses. Maravilhoso com chouriço, insiste o Nick, o nosso cervejeiro de Pittsburgh.

LÚPULOS
Citra, mosaic e columbus.
Recipes with Craft Beer
There is a total of 0 recipes at Cuizeat with Craft Beer
This product does not have any recipes to display at the moment!