Now, login to Cuizeat and checkout at Continente Online!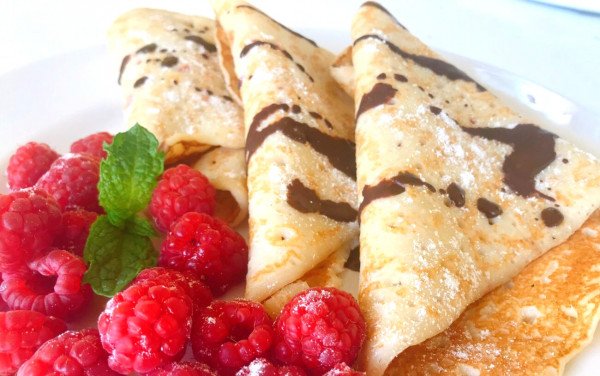 Crepes Low Carb
with eggs, almond drink, almond flour, ground flaxseed and coconut flour
These thin and wonderful low carb crepes are great for both sweet and savory fillings and can even be used to replace pasta in lasagna or cannelloni.
Ingredients
---
You will also need:
The following ingredients will not be added to your grocery list.
Nutritional Information
Calories (kcal)
Energy (Kj)
/ Per Dose
185 kcal
776 Kj
Nutritional real facts per meal might have small variations from the website nutritional info.​
01
Beat all the ingredients with the magic wand.
02
Pour about 3 tablespoons into a frying pan with anti-stick properties already heated and spread quickly to "line" the bottom of the pan with a thin layer of the dough.
03
Let it cook with the fire at least (if necessary add a drizzle of olive oil) for about 1 min, turn it over and let it cook another 30 seconds.
Suggestion: serve this recipe with melted dark chocolate and accompany with the raspberries to taste (optional). Or with another filling of your choice.
Note: this recipe is for 12 crepes. A single dose is equivalent to 2 crepes.