Now, login to Cuizeat and checkout at Continente Online!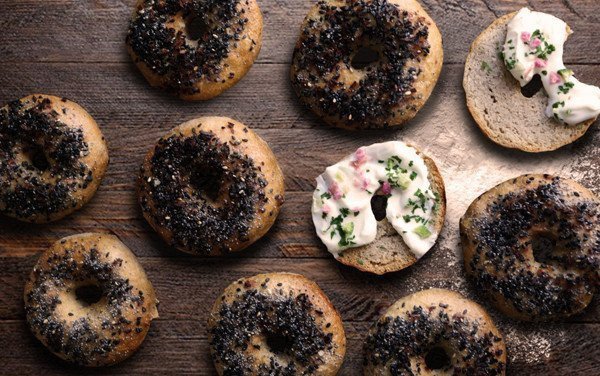 Almond Bagels
with sesame and poppy seeds
A much-requested recipe for school lunches and snacks. Can be frozen and regenerated in minutes in the toaster!
Ingredients
---
You will also need:
The following ingredients will not be added to your grocery list.
Nutritional Information
Calories (kcal)
Energy (Kj)
/ Per Dose
175 kcal
733 Kj
Nutritional real facts per meal might have small variations from the website nutritional info.​
01
Mix all the ingredients of the pasta (except egg yolk, sesame and poppy seeds and dehydrated onion) with an electric mixer.
02
Roll the dough and divide into 12 portions.
03
Roll each portion until you get a round ball, with your finger make the hole and arrange the dough to form a thick ring.
04
Bring a pan to the boil with water and bring to the boil.
05
Put the bagels one by one. Wait for each to surface (about 5 min), drain and place in a baking tray (more practical if using a silicone mat or a sheet of parchment paper on the tray).
07
Bake the bagels in a preheated oven at 180 ° C for about 25 min.
08
Remove the bagels, let cool out of the oven on a grill.
09
Once cooled, it can be cut in half and placed in freezer bags. They freeze well (about 3 months) and then just put in the toaster.