Now, login to Cuizeat and checkout at Continente Online!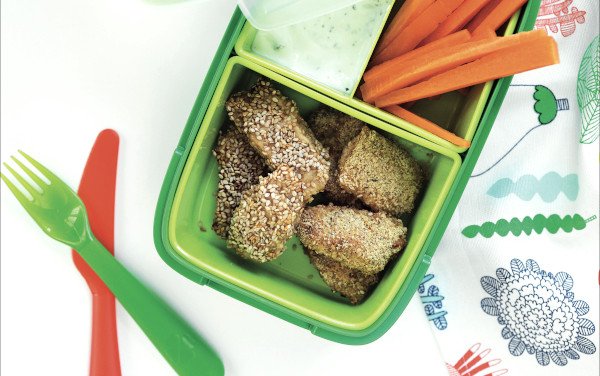 Chicken nuggets
with egg, flax seeds and lemon
Chicken nuggets can please children's tastes by reminding them of other nuggets from the Fast-Food chains, but in the healthy version. They can always make a homemade yogurt sauce so they can wet the nuggets, but of course it's optional.
Chicken Breast, Garlic, Eggs, Flax Seeds and Lemon are currently unavailable.
We are sorry! This recipe is not active at the moment!
Ingredients
---
You will also need:
The following ingredients will not be added to your grocery list.
Nutritional Information
Calories (kcal)
Energy (Kj)
/ Per Dose
660 kcal
2,760 Kj
Nutritional real facts per meal might have small variations from the website nutritional info.​
Use 1/6 of the quantities to make the individual dose (6 nuggets).
01
Cut the chicken breast to obtain 6 nuggets (or if you prefer you can do this step only at the end).
03
Beat the egg and set aside.
05
Take to a preheated oven at 180ºC for 15 to 20 min.
Note: this recipe makes 36 chicken nuggets. An individual dose is equivalent to 6 nuggets.