Now, login to Cuizeat and checkout at Continente Online!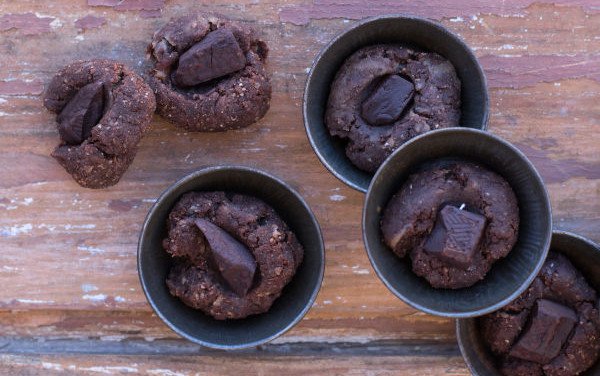 Sweet Potato and Cocoa Cookies
with dates, agave syrup and dark chocolate
A delicious, naturally sweetened, gluten-free, crispy and creamy snack, perfect for any time of day!
Sweet Potato, Dates, Buckwheat Flour, Low Fat Cocoa powder, Dark Chocolate, Agave Syrup and Almonds Unpeeled are currently unavailable.
We are sorry! This recipe is not active at the moment!
Ingredients
---
You will also need:
The following ingredients will not be added to your grocery list.
Nutritional Information
Calories (kcal)
Energy (Kj)
/ Per Dose
566 kcal
2,367 Kj
Nutritional real facts per meal might have small variations from the website nutritional info.​
04
Make 48 balls the size of a walnut and center in the center with the index finger so that they are hollow to place a square of chocolate.
05
Arrange the balls in a baking tray lined with parchment paper and bake at 180 ° C for 15-20 min.
Note: this recipe can make 48 cookies. A single serving is equivalent to 6 cookies.