Now, login to Cuizeat and checkout at Continente Online!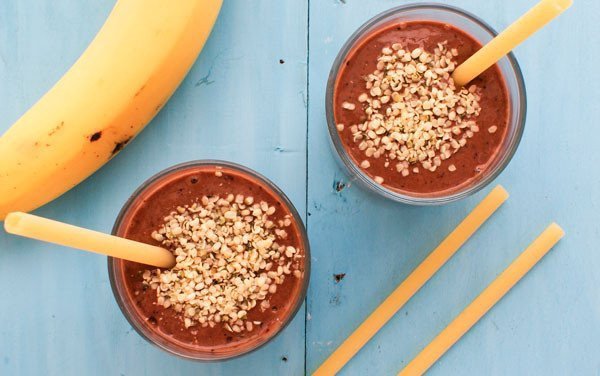 Acai and Banana Smoothie
with whey, strawberries, honey and dates
Who doesn't love a good shake? At breakfast, to accompany a lighter meal, at snack, ... This is special because it has a superfood, acai, which is known to be a source of calcium, magnesium and iron, and also for a powerful antioxidant. Banana was also added for energy and vegetable drink to make the mixture a delicious drink. The remaining ingredients are in the box.
Ingredients
---
You will also need:
The following ingredients will not be added to your grocery list.
Nutritional Information
Calories (kcal)
Energy (Kj)
/ Per Dose
580 kcal
2,425 Kj
Nutritional real facts per meal might have small variations from the website nutritional info.​
To make an individual dose use 1/8 of the quantities of the ingredients.
02
In the end, for topping add rolled almonds broken into pieces and shredded coconut to your liking.
Note: This recipe makes 4 shakes. An individual dose equals 1 shake.