Now, login to Cuizeat and checkout at Continente Online!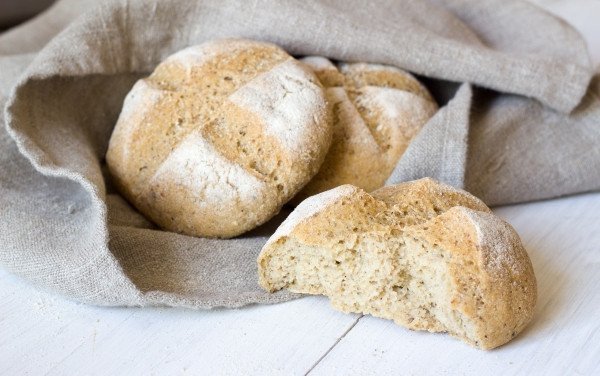 The World's Best Gluten Free Bread
The best gluten-free bread in the world! It is not presumption. It is simply a statement. Isn't there the best chocolate cake in the world? The best pie? The best pastel? So why not?
You can replace with gluten-free products
Ingredients
---
You will also need:
The following ingredients will not be added to your grocery list.
Nutritional Information
Calories (kcal)
Energy (Kj)
/ Per Dose
296 kcal
1,238 Kj
Nutritional real facts per meal might have small variations from the website nutritional info.​
03
Add the yeast, stir with a spoon and let it activate for 5 min.
04
At the end of time, stir again until all is well dissolved. Reserve.
06
Add the yeast mixture and beat again until the dough is turned on and well mixed. Let stand for 3 min.
07
Pour the batter onto the countertop previously sprinkled with rice flour and mold the rolls.
08
Sprinkle them with flour and give them one or two cuts with a very sharp knife.
09
Let them rise, covered with a thin cloth or cling film, for 1 hour or until they stop growing.
10
Meanwhile, preheat the oven to 200 ° C (without fan).
11
Put the buns in the oven for 45 min (keep watch as it depends on the power of the oven).
12
Remove from oven and let them cool on a grill.
Note: the recipe gives for 8 rolls.
All ingredients in the recipe are gluten free. Suitable for celiac.