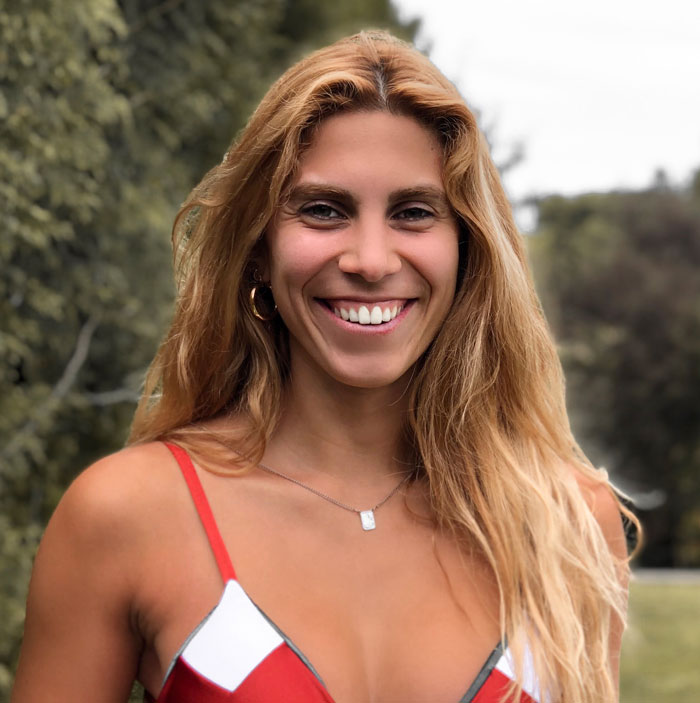 workshop by
Carolina Gomes da Silva
Blogger Cozinha Ovolactovegetariana, Fitness e Bem-Estar
High Protein Ovolactovegetarian
Carolina Gomes da Silva, tem 27 anos, licenciada em Economia, e mestre em Auditoria e Fiscalidade, ambos os cursos tirados na Universidade Católica do Porto. Vive no distrito de Viana do Castelo, onde nasceu, mas até há três anos esteve a viver no Porto, onde terminou a sua formação superior....
Healthy and Vegan Snacks
The little ones will love it and so will the grown ones!
An asset for those who have little time but like healthy recipes with lots of flavor. They are all very easy to do and can change your life. Although the workshop is about snacks and healthy snacks, they can be included at other times of the day, such as breakfasts, desserts, lunches ... it's as much as you like and convenient.

You will learn how to make recipes like pancakes, smoothies, vegan snickers, mousse with 3 ingredients and other delicious things! All ingredients are vegan, easy to find and can be eaten by the whole family. All recipes are vegans! I leave some vegetarian alternatives when needed.

This online workshop will last for 80 minutes and will be given through the Zoom application, where there will be 2 cameras, front and top. It will cost 15€ and with limited registration. And don't worry, as there will always be a moment dedicated to clarifying doubts between the recipes.

You'll love it! I see you soon!



Which recipes will we cook?