Now, login to Cuizeat and checkout at Continente Online!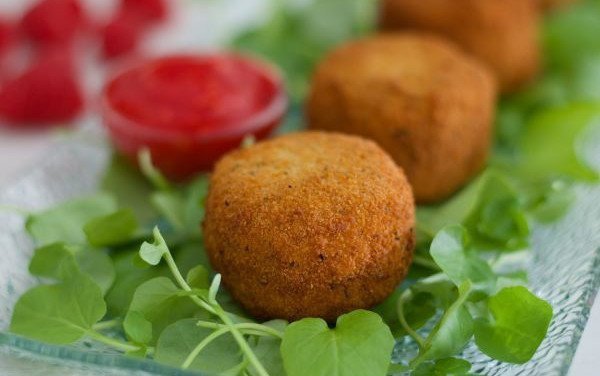 Rodadas de Chèvre Panadas
with raspberries
Crunchy Goat Cheese with Sour Raspberry and Bitter Watercress. To not lose!
Ingredients
---
You will also need:
The following ingredients will not be added to your grocery list.
Nutritional Information
Calories (kcal)
Energy (Kj)
/ Per Dose
639 kcal
2,673 Kj
Nutritional real facts per meal might have small variations from the website nutritional info.​
01
Cut the cheese into 8 slices with the help of a string or a thin knife.
04
Using two forks, pass the beaten egg, making sure that it covers the flour completely and then the breadcrumbs.
05
If you find that the slices are poorly covered repeat the process.
06
Bring the breaded slices to the freezer for 10 minutes.
07
While waiting for 10 minutes put the raspberries in a blender and crumble them into puree. Strain the raspberry puree and place in a small bowl.
09
Serve the hot slices as a starter by placing some watercress on 4 plates and on top 2 slices of breaded cheese. Accompany with the raspberry sauce.