Now, login to Cuizeat and checkout at Continente Online!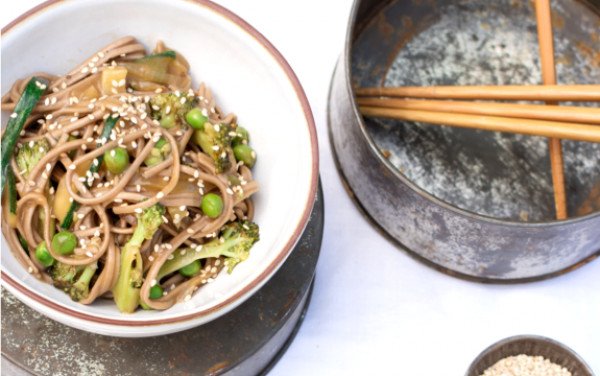 Rice Noodles Yakisoba
with broccoli, courgette, carrot and peas
A simple and delicious recipe, made in an instant! Nourishing, healthy, it's a trip through Asian flavors!
Ingredients
---
You will also need:
The following ingredients will not be added to your grocery list.
Nutritional Information
Calories (kcal)
Energy (Kj)
/ Per Dose
536 kcal
2,243 Kj
Nutritional real facts per meal might have small variations from the website nutritional info.​
01
Separate the broccoli floricles into small pieces, and cut the largest ones in half (notably the stems) carefully so as not to damage them. Also use the leaves attached to the stalks - they are great. Save what is left of the broccoli for soup or for a vegetable rice.
04
Add the vegetables all at once, mix and let them sauté over high heat for 15 min, until tender but stiff.
06
In the meantime, dilute the cornstarch in a little water and add it to the mixture of vegetables and pasta along with the cooked peas.
07
Let the sauce reduce slightly and thicken, and it is ready to serve. Eat with chopsticks and in a bowl!