Now, login to Cuizeat and checkout at Continente Online!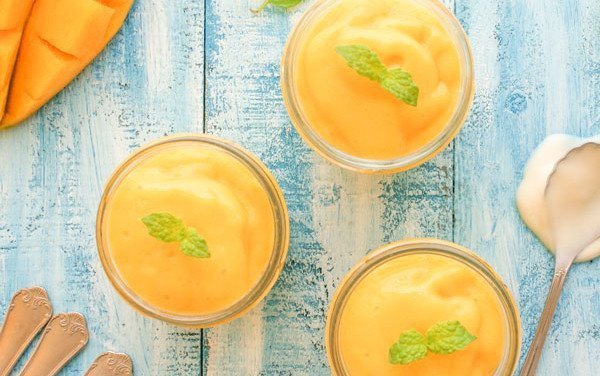 Vegan Almond Mango Mousse
with mint
One of my favorite recipes to go to my showcookings. And as I know it I do it almost always. It's soft but sweet, it's sweet but not cloying, it has an exotic fruit but it also has oilseed butter. All of this makes this Mango and Cashew Mousse one of the best healthy desserts you can eat every day without any problems with your conscience.
Ingredients
---
You will also need:
The following ingredients will not be added to your grocery list.
Nutritional Information
Calories (kcal)
Energy (Kj)
/ Per Dose
164 kcal
685 Kj
Nutritional real facts per meal might have small variations from the website nutritional info.​
01
Peel off the sleeves. Put in a blender with almond butter and beat until it forms a mousse.
02
Then put in a blender and add the almond butter and beat until it forms a mousse.
03
Refrigerate in a large bowl for about 30 minutes to become more solid (may go longer too) and it is ready to serve.
04
Put some mint leaves on top before serving or before going to the fridge.
Note: This recipe gives 6 bowls of mousse. An individual dose equals 1 mouse cup.