Now, login to Cuizeat and checkout at Continente Online!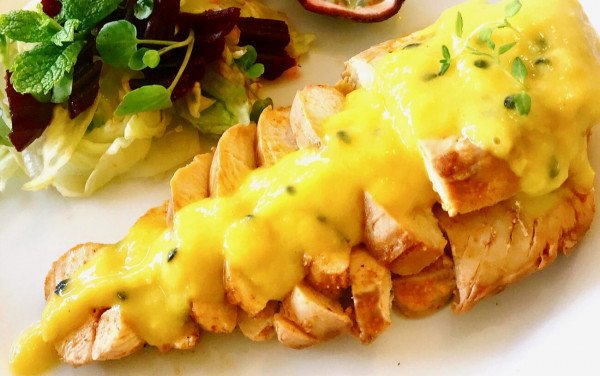 Chicken Breast with Tropical Sauce
with mango, passion fruit, coconut milk and lemon juice
Very easy, light and with a combination of ingredients and flavors that make it an absolutely irresistible dish!
Ingredients
---
You will also need:
The following ingredients will not be added to your grocery list.
Nutritional Information
Calories (kcal)
Energy (Kj)
/ Per Dose
742 kcal
3,103 Kj
Nutritional real facts per meal might have small variations from the website nutritional info.​
Note that this recipe requires at least 1 hour in the cold after seasoning the chicken breasts.
02
In a frying pan, place the oil and fry the breasts until they are well browned on the outside.
03
Cut into thick slices. Reserve.
02
Add the passion fruit pulp and bring to the heat just until it thickens a little.
03
Pour the sauce over the chicken breasts and serve immediately.
Suggestion: serve this recipe with my recipe for broccoli "rice", or cilantro "rice" or a green salad to your liking.