Now, login to Cuizeat and checkout at Continente Online!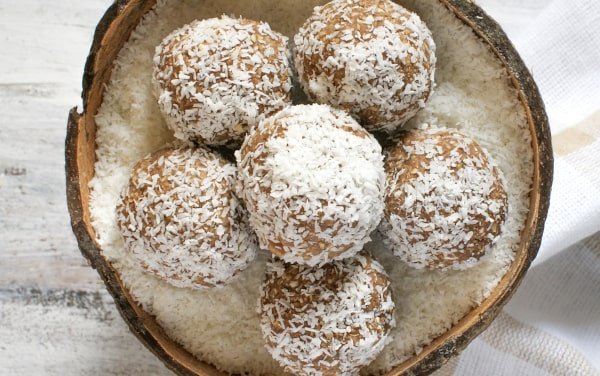 Date and Peanut Balls
with goji, chia, grated coconut and cocoa powder
These balls are a safe haven when you have guests or on holiday days. Perfect with coffee at the end of the meal or as a pre-workout option.
Ingredients
---
You will also need:
The following ingredients will not be added to your grocery list.
Nutritional Information
Calories (kcal)
Energy (Kj)
/ Per Dose
110 kcal
460 Kj
Nutritional real facts per meal might have small variations from the website nutritional info.​
01
Coarsely chop the peanuts using a processor or knife. Reserve.
03
.Reserve the mixture in the refrigerator to obtain the desired consistency for molding.
04
Using your hands, make small balls with the prepared and refrigerated mixture. To avoid catching, moisten your hands with a little water.
05
After preparing the balls wrap in the grated coconut, preparing small snowballs
06
Book in the fridge and they are ready to serve.
Note: this recipe makes 12 balls of dates and peanuts. An individual dose is equivalent to 1 ball.