Now, login to Cuizeat and checkout at Continente Online!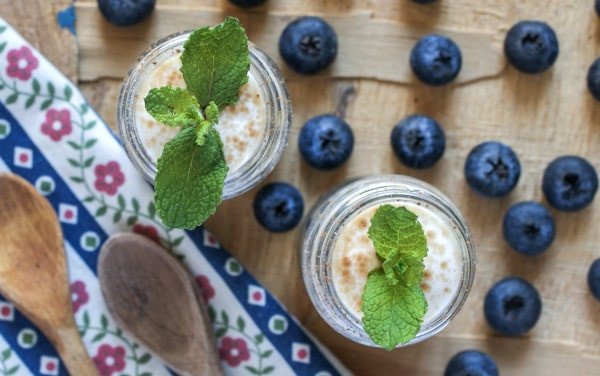 Oatmeal Delight
with blueberries, yogurt, walnuts, chia and cinnamon
It is a dessert, but it could be a snack or a breakfast. The name says it all ... it is delicious and only takes simple, healthy ingredients.
Ingredients
---
You will also need:
The following ingredients will not be added to your grocery list.
Nutritional Information
Calories (kcal)
Energy (Kj)
/ Per Dose
909 kcal
3,802 Kj
Nutritional real facts per meal might have small variations from the website nutritional info.​
To make the individual dose use 1/4 of the quantities.
For the Hydrated Chia Preparation:
02
Let stand for at least 30 min or long enough until the mixture swells and creates a kind of "pudding".
01
In each tall glass, layer (from bottom to top) the following ingredients in the following order below.
03
Layer 2: hydrated chia preparation.
04
Layer 3: broken nuts (4-6 units / dose).
05
Layer 4: natural or soy yogurt (half).
07
Layer 6: natural or soy yogurt (half).