Now, login to Cuizeat and checkout at Continente Online!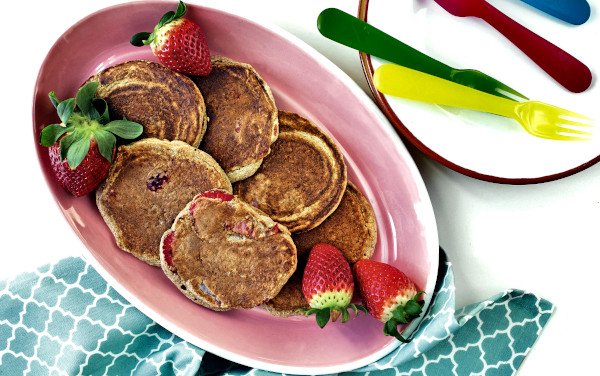 Mini Oat and Strawberry Pancakes
with milk and eggs
Quick and healthy pancakes. Kids love to do them. They can serve as a snack or breakfast.
Ingredients
---
You will also need:
The following ingredients will not be added to your grocery list.
Nutritional Information
Calories (kcal)
Energy (Kj)
/ Per Dose
251 kcal
1,048 Kj
Nutritional real facts per meal might have small variations from the website nutritional info.​
Use half the amounts to make 4 servings (8 pancakes).
01
Grind the oat flakes (100g) and mix with the yeast (1 c. Tea). Or use oatmeal if you prefer.
02
Separate the yolks from the eggs (2 pcs). Reserve.
04
Beat the egg whites aside and wrap in the previous preparation.
06
In a frying pan, place a drizzle of olive oil (1 c.superfood) and clean with kitchen paper, so as not to be excess fat.
07
Gradually pour the dough and cook 2 min on each side. Repeat the process until the dough is finished.
Note: this recipe makes 16 mini pancakes. An individual serving is equivalent to 2 mini pancakes.