Now, login to Cuizeat and checkout at Continente Online!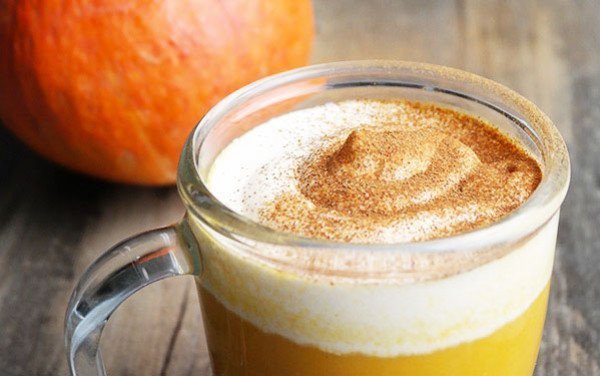 Pumpkin Latte Hokkaido
with coconut whipped cream and spice mix
A drink that warms the heart of the whole family.
Ingredients
---
You will also need:
The following ingredients will not be added to your grocery list.
Nutritional Information
Calories (kcal)
Energy (Kj)
/ Per Dose
178 kcal
745 Kj
Nutritional real facts per meal might have small variations from the website nutritional info.​
For Coconut Whipped Cream:
01
Prepare the coconut whipped cream by removing the thick part of the coconut milk (you can add 1 c. coconut sugar soup - optional) and using an electric mixer, beat until the mixture is more airy. Set aside in the cold to use at the end of the recipe.
01
Heat the oatmeal along with 4 teaspoons of the spice mix (in a separate container add 1 tbsp cloves, 1 ginger and 2 cinnamon) and add 8 tbsp pumpkin puree. You may wish to add 2 c.sopa coconut sugar (optional).
02
Grind everything with the help of the magic wand and pass through a mesh strainer for a smoother, more homogeneous mix.
03
Serve hot pumpkin and spice latte in mugs or clear glass jars. Add to each drink the coconut whipped cream and sprinkle with a little of the spice mixture.
Note: This recipe makes 4 drinks. One single serving equals 1 drink.