Now, login to Cuizeat and checkout at Continente Online!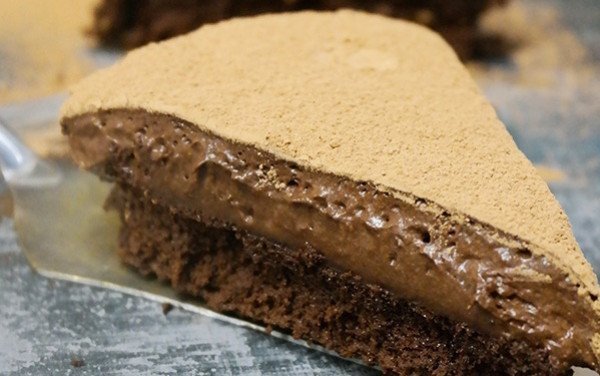 Chocolate Mousse Cake
with chocolate 85% cocoa
An irresistible, velvety cake with a strong chocolate flavor that we can eat without fault. No flour and added sugars, low calories.
Ingredients
---
You will also need:
The following ingredients will not be added to your grocery list.
Nutritional Information
Calories (kcal)
Energy (Kj)
/ Per Dose
263 kcal
1,100 Kj
Nutritional real facts per meal might have small variations from the website nutritional info.​
This recipe requires 4-6 hours in the refrigerator before serving.
05
Divide the dough into two pieces, one put on a removable bottom round pan (base lined with parchment paper). Bake it in the oven (preheated to 180 ° C) for 30 min.
06
Remove from oven and let cool in the pan (to cool faster put in the freezer).
07
When cooled put the remaining mousse and refrigerate for 4-6h before serving. Only when cold does it take off the shape and serve the mousse cake sprinkled with raw cocoa.
Note: This recipe makes 10 slices. One single serving equals 1 slice.