Now, login to Cuizeat and checkout at Continente Online!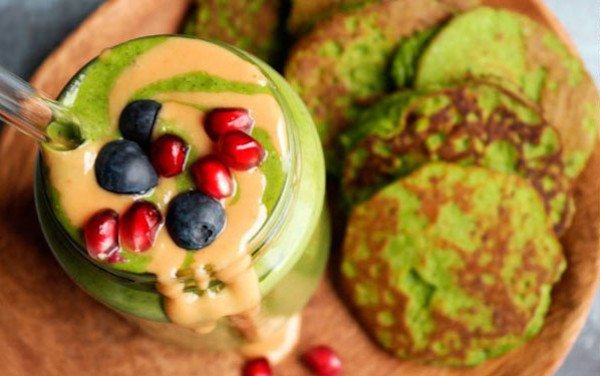 Smoothie, Cold Soup, Pancakes? … From Hulk
with apple, banana, spinach and almond cream
There is no more versatile and tasty recipe to make the family eat even more "greens"! It can be a smoothie, a green soup or mini pancakes ... super practical and that pleases the whole family!

---
Ingredients
---
You will also need:
The following ingredients will not be added to your grocery list.
Nutritional Information
Calories (kcal)
Energy (Kj)
/ Per Dose
453 kcal
1,895 Kj
Nutritional real facts per meal might have small variations from the website nutritional info.​
This recipe includes the Smoothie and the Mini Pancakes.
02
As a topping you can use some almond cream to taste.
02
To make the mini pancakes, put a non-stick pan over the heat and with the help of a spoon put small portions of dough. Let it cook and turn over.
03
You can also eat warm or let cool and freeze for snacks (can heat in the toaster). As a topping you can use almond cream to taste.
Note: This recipe makes 4 smoothies and 8-10 pancakes. A single serving equals 1 smoothie + 2 mini pancakes.