Now, login to Cuizeat and checkout at Continente Online!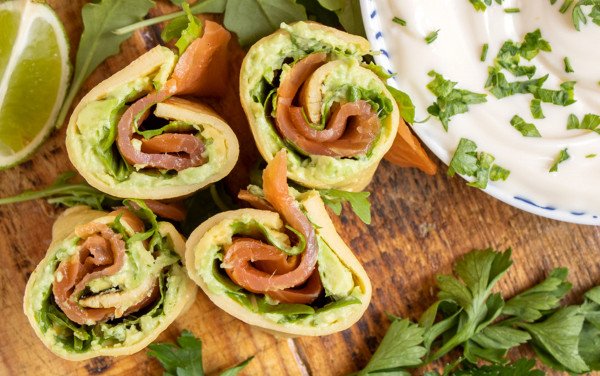 Stuffed Egg Crepes
with avocado, arugula, smoked salmon, lime juice and parsley
A quick and very versatile solution that can be served with breakfast, main meal, starter or snack. You can change the filling and even make these crepes a sweet version.
Ingredients
---
You will also need:
The following ingredients will not be added to your grocery list.
Nutritional Information
Calories (kcal)
Energy (Kj)
/ Per Dose
186 kcal
778 Kj
Nutritional real facts per meal might have small variations from the website nutritional info.​
02
Pour about 4 tablespoons in a frying pan with non-stick properties and spread quickly as you prepare crepes. It must be very thin.
03
Cook for 1 and a half minutes over medium heat. Turn and leave another 30 seconds and set aside.
06
Cut into about 4/5 thick slices (the size of sushi rolls) and you're ready to serve.
Tip: you can also use tuna, ham, chicken breast or turkey instead of smoked salmon.
Note: this recipe is for 4 crepe rolls. An individual dose is equivalent to 1 roll.