Now, login to Cuizeat and checkout at Continente Online!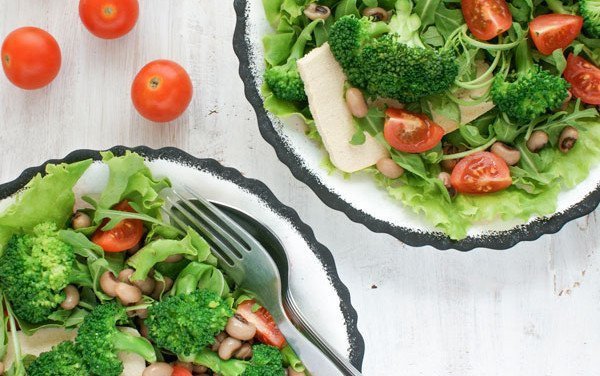 Baked Tofu and Bean Salad
with sautéed broccoli and arugula
It can be a summer or winter recipe. You can eat hot or cold. It can serve on the plate or in a bowl. What matters is to prove it. This salad has not only lettuce! It includes many other vegetables, as well as tofu, the vegetable protein that everyone is eating, which is positive for the environment and health. Haven't tasted yet ?? So what are you waiting for?
Ingredients
---
You will also need:
The following ingredients will not be added to your grocery list.
Nutritional Information
Calories (kcal)
Energy (Kj)
/ Per Dose
366 kcal
1,533 Kj
Nutritional real facts per meal might have small variations from the website nutritional info.​
01
Cut each tofu into 6 slices.
03
Bake at 180º for 20 min and should turn and leave another 10-15 min. It is ready to serve.
03
Then drain the water and place the broccoli in the pan to sauté about 5-7 min. It is ready to serve.
For the Friar Bean Salad:
03
In the middle put the green bean preparation made earlier.
04
On top put the sautéed broccoli and roasted tofu and it is ready to serve.