Now, login to Cuizeat and checkout at Continente Online!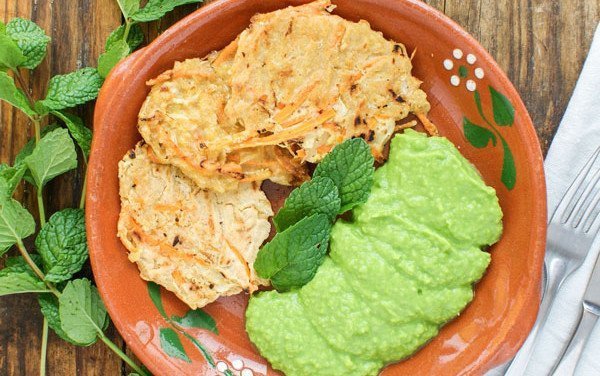 Vegetable Fritters
with peas puree
As an alternative to the traditional cod fritters come the vegetable pataniscas. For those who do not introduce many vegetables in the diet this is an excellent alternative. They are also much healthier than those you already know, as they are not fried. Try it and you will never miss the others.
Ingredients
---
You will also need:
The following ingredients will not be added to your grocery list.
Nutritional Information
Calories (kcal)
Energy (Kj)
/ Per Dose
241 kcal
1,006 Kj
Nutritional real facts per meal might have small variations from the website nutritional info.​
02
In a pan with the olive oil, place the chopped vegetables, add the cream and the desired amount of black pepper, and cook for about 5 minutes over low heat.
03
Add a little water and simmer for 10-15 minutes. And set it aside.
05
Add a little olive oil to grease the frying pan, and fry the fritters in the spoonfuls, pressing them with a fork so that they are low.
06
After 2 or 3 minutes you can turn the fritters to cook on both sides.
03
It is ready to serve with the fritters.
Note: This recipe gives for 8 to 10 fritters. An individual dose is equal to 2 fritters.