Now, login to Cuizeat and checkout at Continente Online!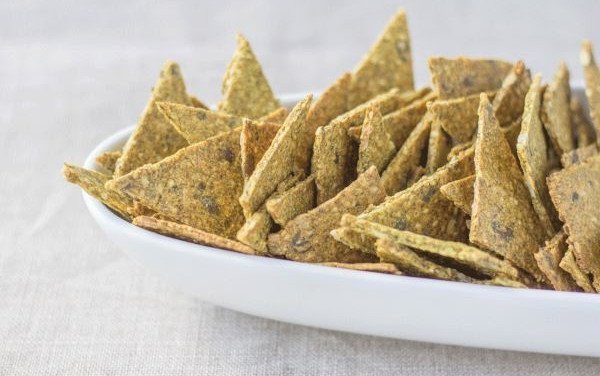 Toast, Seeds and Spices
These toasts always go with me. They are great as snacks, to replace with bread and to mix in soups and salads. They are very easy to make and carry very complete ingredients like olive oil, seeds and spices.
Ingredients
---
You will also need:
The following ingredients will not be added to your grocery list.
Nutritional Information
Calories (kcal)
Energy (Kj)
/ Per Dose
185 kcal
773 Kj
Nutritional real facts per meal might have small variations from the website nutritional info.​
01
Preheat the oven to 175ºC.
03
Add the remaining seeds and press the turbo / pulse button 4 times.
04
Pour the mixture into a bowl and add the oil and water. Wrap well with a spatula until it forms a dough that can be shaped.
05
Divide the dough in two. On the counter, place a sheet of parchment paper, one part of the dough on top, and then another sheet of paper. Roll it out with a rolling pin until it is very thin. Remove the top sheet, make the cuts with a pizza cutter or knife, and bake for 20 min. Repeat the process with the other half of the dough.
06
Remove from oven, separate toasts and turn over. Bake again for another 10 to 15 min. (watch as it depends on the power of the oven)
07
Allow to cool completely and store in tightly sealed glass bottles for 2 months.
Note: the recipe gives to 40 units.
All ingredients in the recipe are gluten free. Suitable for celiac.