Now, login to Cuizeat and checkout at Continente Online!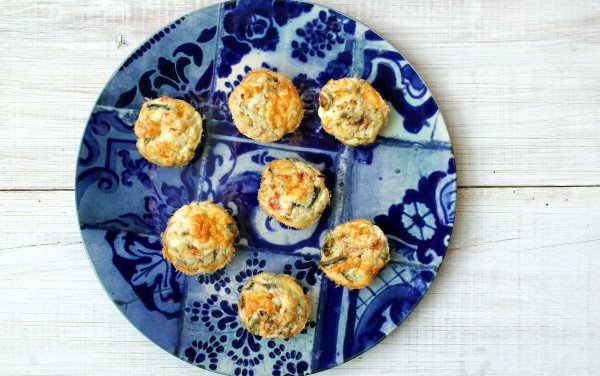 Vegetable Muffins
with pasteurized egg whites, green beans and tomatoes
They are savory muffins and are therefore ideal to be eaten as a snack or as a main meal with a good accompaniment.
Ingredients
---
You will also need:
The following ingredients will not be added to your grocery list.
Nutritional Information
Calories (kcal)
Energy (Kj)
/ Per Dose
170 kcal
712 Kj
Nutritional real facts per meal might have small variations from the website nutritional info.​
Please note that to make this recipe you will need oven muffin cups.
03
Distribute the vegetables evenly through the silicone molds.
05
Pour the liquid into the molds, always leaving one finger less than the surface to have room to grow and not overflow.
06
Place in the oven, preheated, at 180ºC for 15 min and it is ready to serve.
07
Serve with a salad of lettuce and arugula or serve only as a starter.
Note: this recipe makes 16 muffins. An individual dose is equivalent to 4 muffins.