Now, login to Cuizeat and checkout at Continente Online!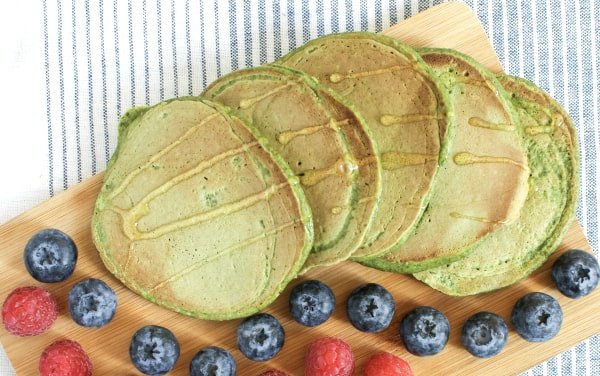 Banana and Spinach Pancakes
with eggs, oats and chia
Do you eat few vegetables in the traditional way? Why not bet on alternative ways to include them other than in soups or side dishes. Attractive and super tasty green pancakes ... will sparkle on the table.
Ingredients
---
You will also need:
The following ingredients will not be added to your grocery list.
Nutritional Information
Calories (kcal)
Energy (Kj)
/ Per Dose
207 kcal
868 Kj
Nutritional real facts per meal might have small variations from the website nutritional info.​
01
Put all the ingredients in a mixing bowl (you can use any food processor or even the magic wand).
02
Grind well until a homogeneous mixture is obtained.
03
Take to the non-stick pan (you can grease it with olive oil or coconut oil) and let it brown on both sides.
04
It is ready to serve and can be served with red fruits and honey to taste (optional).
Note: this recipe makes 8 pancakes. One serving equals 2 pancakes.