Now, login to Cuizeat and checkout at Continente Online!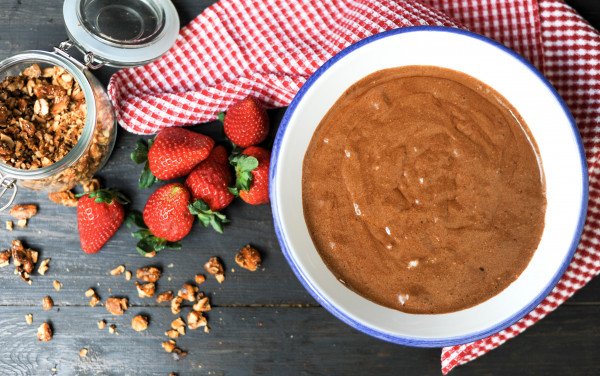 Chocolate Mousse Cá de Casa
with eggs, brown sugar and almonds
Dark chocolate can have a higher or lower concentration of cocoa, and the higher that concentration the better the effect on our health. In addition to giving us energy and being a diuretic, the cocoa contained in chocolate has antioxidant and beneficial properties for the heart. I don't have much more to say about this recipe, except that the war for shaving the cup is really great!
Ingredients
---
You will also need:
The following ingredients will not be added to your grocery list.
Nutritional Information
Calories (kcal)
Energy (Kj)
/ Per Dose
327 kcal
1,367 Kj
Nutritional real facts per meal might have small variations from the website nutritional info.​
02
Melt the chocolate in a double boiler, placing it in a glass bowl over a medium pot of boiling water (with 10 cm of water). Keep stirring until it is completely melted. Reserve.
03
In the meantime, separate the yolks from the whites.
05
Add the melted chocolate and beat some more until everything is well connected.
08
Place the mousse in a bowl and refrigerate, about 30 min, before serving.
09
Serve the mousse with the crunchy almonds, spicy or not broken into pieces (optional).
Note: this recipe is for 6 mousse cups. An individual dose is equivalent to 1 cup.