Now, login to Cuizeat and checkout at Continente Online!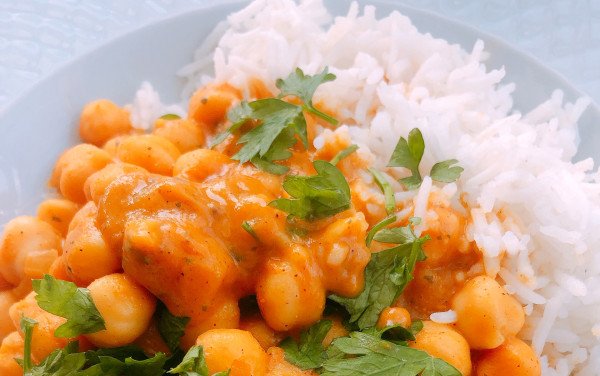 Pumpkin Grain Curry
with coconut milk, tomato paste, ginger and turmeric
Super simple vegetarian recipe that everyone will love. It is a dish that besides tasty has antioxidant, anti-inflammatory and analgesic effects!
Ingredients
---
You will also need:
The following ingredients will not be added to your grocery list.
Nutritional Information
Calories (kcal)
Energy (Kj)
/ Per Dose
326 kcal
1,365 Kj
Nutritional real facts per meal might have small variations from the website nutritional info.​
02
Dice and cook in boiling water for 15-20 min. Drain very well, and puree using a magic wand or a food processor.
03
Add the coconut milk and the grain. Let it cook for 5 min and then add 2 cups of pumpkin puree and tomato paste. If necessary, add half a cup of water and cook a little more.
04
Add the chopped parsley as a topping and it is ready to serve.
02
Drain the rice well and set aside.
03
Put the rice in a pan twice the amount in boiling water. Bring to the boil, cover the pan and simmer for 8 min.
04
Keep the lid on the pan, remove from heat and let stand for 5 min with the pan tightly covered. Stir the rice with a fork and serve.