Now, login to Cuizeat and checkout at Continente Online!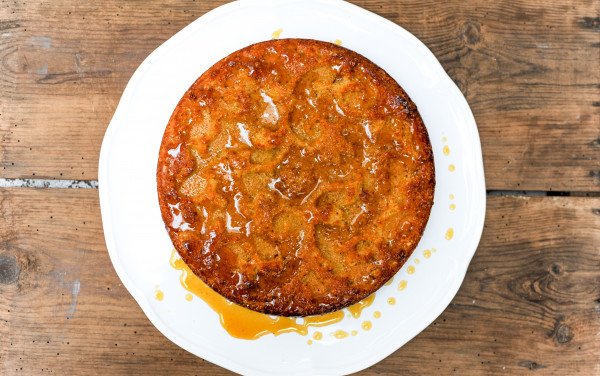 Orange and Almond Cake
with eggs, honey, brown sugar and yeast
An orange cake is something that is familiar to us, there is no family that does not have its recipe. Adapted from The Guilt-free Gourmet, it's really irresistible! It can be a dessert, served with cashew cream, natural yogurt or ice cream, or a cake for snack, accompanied by tea.

---
Ingredients
---
You will also need:
The following ingredients will not be added to your grocery list.
Nutritional Information
Calories (kcal)
Energy (Kj)
/ Per Dose
315 kcal
1,318 Kj
Nutritional real facts per meal might have small variations from the website nutritional info.​
01
Preheat the oven to 180ºC.
05
Meanwhile, in a small saucepan, add the ingredients to make the syrup: 3 c. honey soup, juice squeezed from 1 orange, 2 c. brown sugar tea (optional) and bring to a boil, stirring until boiling. Lower the heat and let it reduce for about 4 min.
06
Stick a toothpick in the middle of the cake. If it comes out moist, the cake is ready. Remove and let cool in the pan.
07
Unmold, chop the cake with a toothpick and pour the syrup on top as desired.
Note: this recipe is for 8 slices of cake. An individual serving equals 1 slice.