Now, login to Cuizeat and checkout at Continente Online!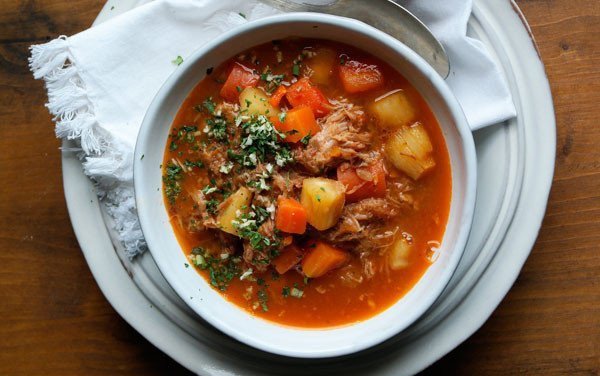 Comfort Broth
with duroc pork loin, cassava and vegetables
The soup that is a real meal and that warms our soul.
White Onion, White Cabbage, Leek, Pork Tenderloins, Ground Garlic, Dried Parsley, Carrot, Thyme, Green Onion, Tomato Sauce and Cassava are currently unavailable.
We are sorry! This recipe is not active at the moment!
Ingredients
---
You will also need:
The following ingredients will not be added to your grocery list.
Nutritional Information
Calories (kcal)
Energy (Kj)
/ Per Dose
560 kcal
2,341 Kj
Nutritional real facts per meal might have small variations from the website nutritional info.​
02
To stew the meat, I suggest using a slow cooker, a pressure cooker or an iron pan. For different appliances, the cooking time will vary (slow cooker: 8am - you can leave in the morning before you go to work and when you have dinner back; pressure cooker: 1h; iron pot: 2h).
04
If the stew is dry, you can add some more water so that it has some broth.
08
If you like spicy you can add 1 teaspoon of chopped chilli or piri piri. Serve on a cold day and you'll see that warms your soul.