Now, login to Cuizeat and checkout at Continente Online!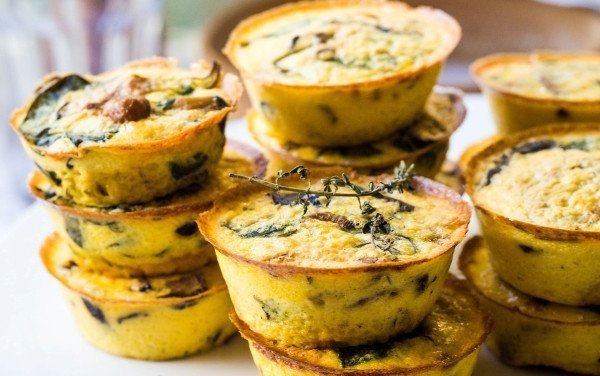 Mushroom and Spinach Mini Quiches
with cream cheese
Practical and easy, this recipe can serve as a main course, but can also be an option for a tasty and healthy snack!
Ingredients
---
You will also need:
The following ingredients will not be added to your grocery list.
Nutritional Information
Calories (kcal)
Energy (Kj)
/ Per Dose
177 kcal
742 Kj
Nutritional real facts per meal might have small variations from the website nutritional info.​
01
Preheat the oven to 180º.
02
Chop the onion and brown in a non-stick skillet. Add sliced mushrooms and garlic powder, cook for 10 min stirring occasionally. Add the spinach and cover with the lid waiting about 2 to 3 min until the spinach has shrunk. Remove from heat and set aside until slightly cool.
04
Add the previously cooled preparation making sure the eggs do not whittle.
05
Grease the pan with olive oil and divide the mixture evenly.
06
Bake for 20 min or until ready and lightly browned on top.
07
Remove and serve with a lettuce and tomato salad or take with you for a quick breakfast, lunch or snack.
Note: The recipe gives 12 mini quiches.