Now, login to Cuizeat and checkout at Continente Online!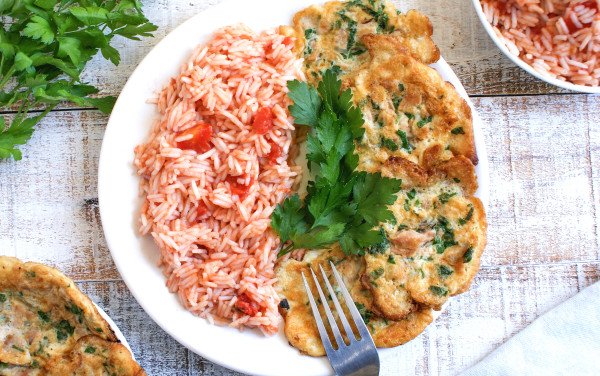 Tuna Pataniscas with Tomato Rice
with eggs, mozzarella cheese, plain yogurt and parsley
Easy dish to make and reminiscent of the typical cod pataniscas. If you are in a hurry these tuna fish are quite fast. To accompany nothing better than a tomato rice in moderate doses.
Ingredients
---
You will also need:
The following ingredients will not be added to your grocery list.
Nutritional Information
Calories (kcal)
Energy (Kj)
/ Per Dose
890 kcal
3,724 Kj
Nutritional real facts per meal might have small variations from the website nutritional info.​
01
Drain the tuna well and set aside.
04
Now add the eggs to the previous preparation and stir everything very well, so that everything is well mixed and with some consistency.
05
In a frying pan put oil for frying. When the oil is hot, add spoonfuls of the mixture. As soon as they are golden on both sides they are ready.
02
Add half garlic and cook another 1 min. Mix well.
06
When the rice is almost cooked, adjust the seasoning if necessary. And it is ready to be served.
Note: this recipe can make 4 pataniscas. An individual dose is equivalent to 2 pataniscas.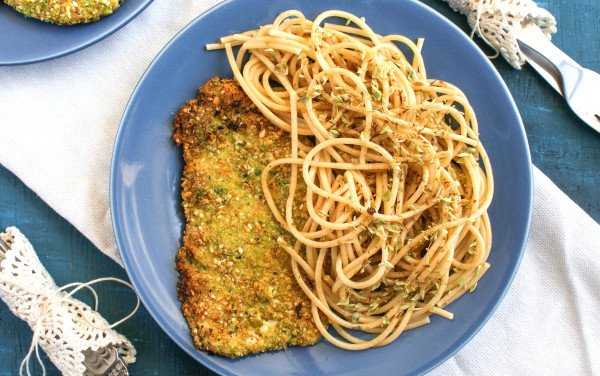 with egg, parmesan cheese, lime and sesame and flax seeds