Now, login to Cuizeat and checkout at Continente Online!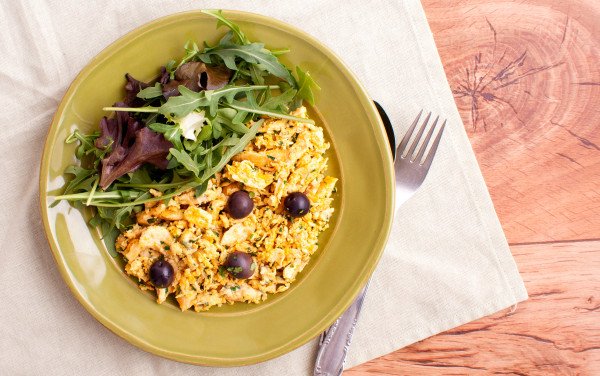 Chicken Brás with Salad Mix
with carrot, leek, coriander, parsley and egg
The advantage of "à brás" is that it is very fast, simple and great for days when we have less time or patience to cook. As with curry, everything is fine "à brás"! To give some texture the vegetables were cooked a little, when they were slightly al dente, making you forget the "lack" of the potato. A delicious Low Carb version!
Ingredients
---
You will also need:
The following ingredients will not be added to your grocery list.
Nutritional Information
Calories (kcal)
Energy (Kj)
/ Per Dose
583 kcal
2,439 Kj
Nutritional real facts per meal might have small variations from the website nutritional info.​
01
Grill or roast the chicken for 10-15 min. Let it cool and shred it.
05
Stir until they are at the cooking point you like.
06
Sprinkle with parsley and cilantro to taste and serve with the salad.
07
As a topping you can put some olives to your liking.
Note: if you prefer you can also accompany it with your straw potatoes prepared at home.