Now, login to Cuizeat and checkout at Continente Online!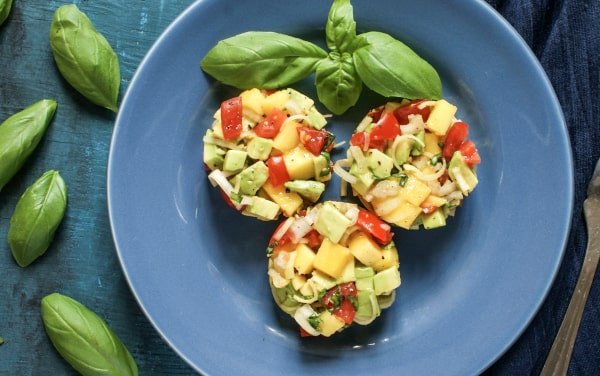 Avocado and Mango Tartar
with kale, tomato, leek and basil chips
Original and tasty, it is a meal without animal products, which allows you to try new flavors, textures and ingredients.
Ingredients
---
You will also need:
The following ingredients will not be added to your grocery list.
Nutritional Information
Calories (kcal)
Energy (Kj)
/ Per Dose
335 kcal
1,401 Kj
Nutritional real facts per meal might have small variations from the website nutritional info.​
04
As a suggestion for presentation, with the help of a ring, place the prepared mixture on the plate and garnish with the basil leaves.
03
Distribute the kale leaves in a container without overlapping them. Microwave for 2 min and check.
04
If they are not ready you can leave another 2 min and check again. Repeat the process until dry and stiff leaves are obtained.
05
Let it cool and they are ready to accompany a dish or to reserve in a snack bottle throughout the day.
Note: the recipe for the chips can also be made in the oven at 80ºC ventilated.