Now, login to Cuizeat and checkout at Continente Online!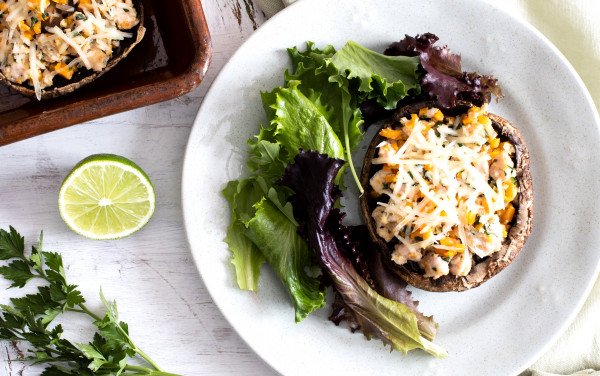 Stuffed Portobello Mushrooms
with turkey breast, carrot, leek, saffron, lemon and parsley
I love stuffed vegetables, so much that on the blog I have lots of recipes with this kind of ingredients. I like this type of dish: simple, beautiful, satiating, nutritionally dense and full of flavor.
Ingredients
---
You will also need:
The following ingredients will not be added to your grocery list.
Nutritional Information
Calories (kcal)
Energy (Kj)
/ Per Dose
501 kcal
2,095 Kj
Nutritional real facts per meal might have small variations from the website nutritional info.​
Note that this recipe requires 1 hour in the cold after seasoning the meat (Step 1).
03
With the help of a c. of tea carefully remove the inside of the 4 mushrooms.
06
Optionally you can put the grated mozzarella cheese (or another of your choice) to taste and the remaining half of the fresh thyme.
07
Drizzle with a generous drizzle of olive oil and bake at 180 º for about 20 min. And it is ready to be served.
Tip: you can also use small mushrooms and serve as a starter.
Note: this recipe is for 4 stuffed portobello mushrooms. An individual dose is equivalent to 1 stuffed mushroom.